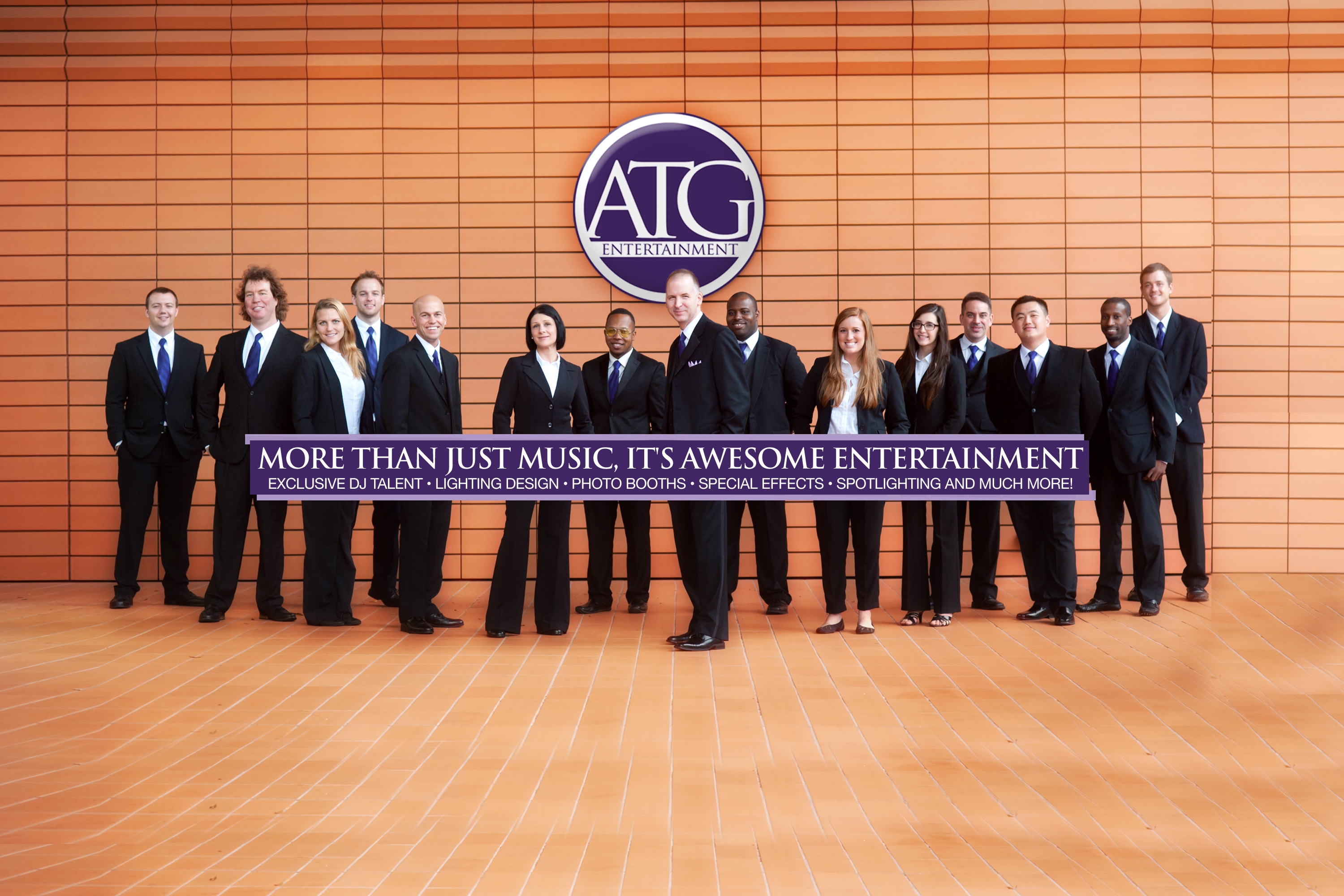 ATG is always looking for charismatic, hip, well groomed, fun people to join our award winning team in hosting weddings, corporate events, proms, and other special occasions. We are truly looking for only the BEST people to light up a room.
Have you ever dreamed about having a FUN job like this? Now is your chance! We provide all the training, equipment, and a great group of performers you will learn from as well as a bunch of new friends. This will be the best paying part-time job you have ever had.
DJ & MC Positions
If you are great with music, if you have a sense of rhythm and are outgoing, and if you believe you have what it takes to be a great DJ and/or MC…
Photo Booth Host
Are you a social butterfly? Do you like being around people that are having fun? Are you outgoing? Are you good at directing folks? If yes, then apply today.
Videographers
Are you great behind a camera? Do you love editing videos while you tell a story with it? We are looking for someone to help capture some of our events.
Warehouse Associate
Are you a highly organized and detail oriented person? Are you good with logistics and creating effective systems? Do you have a knack for maintaining and repairing equipment?