Loray Mill Wedding in Gastonia NC for Johnna & Cameron
Loray Mill in Gastonia, NC was the spectacular venue host for Johnna and Cameron's dream wedding day!
As the guests arrived for cocktail hour, a customized monogram projection specially designed to the newlyweds' style welcomed them. Up lights splashed color onto the walls and highlighted characteristics of the space. These extra touches helped transform the already gorgeous reception into a truly personalized commemoration of Johnna and Cameron's new marriage.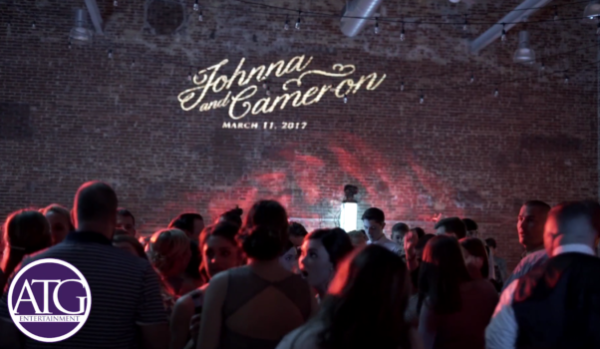 Johnna and Cameron had one major request: to keep everyone dancing all night long! DJ Jack Sumner had no problem accomplishing this as extensive planning sessions with the couple provided him knowledge of which specific songs and genres would get them and their guests hyped. Lively dance lights created extra movement and energy on the dance floor, making it hard not to keep dancing! These lights also doubled as the spotlights for more intimate formalities.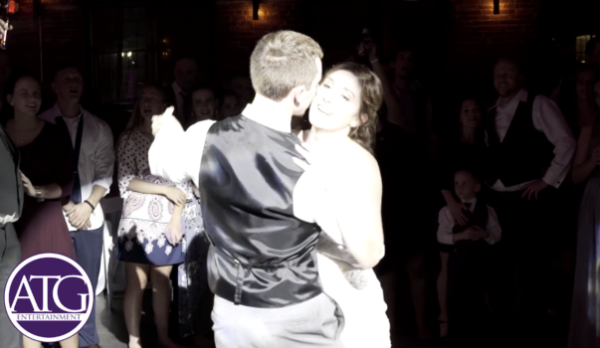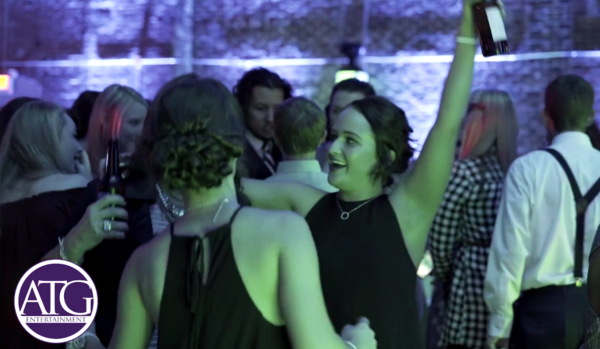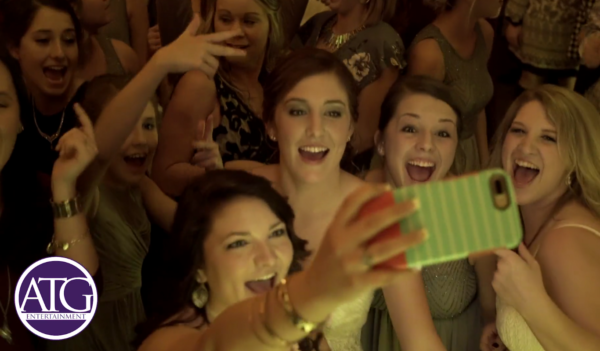 Loray Mill is a spacious ceremony and reception venue that can accommodate more than 200 people. While it stands beautiful on its own, the room allows freedom for transforming decoration. Johnna and Cameron opted for a huge dance floor with tables surrounding, and hanging ceiling lights that winked like stars when our spotlights hit them. It was such a pleasure to collaborate with them and harmonize our features to create the atmosphere our honored couple desired.
We also want to give a shout out to Patty Davis; she and the rest of her team at Carolina Roses scattered the room with the elegant bouquets and flower arrangements that added a little bit of extra magic to the evening.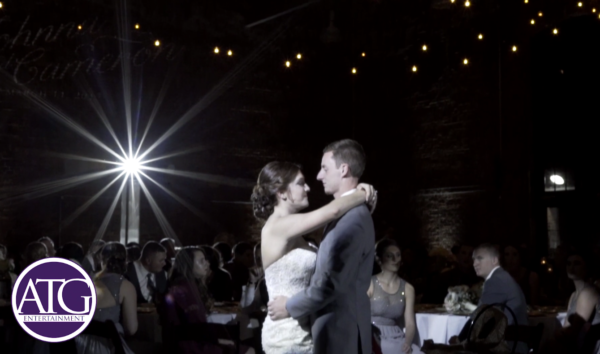 We want to be part of your big day!
If you want your perfect wedding to be brought to life too, call ATG today 704-537-9300 or submit a request for information form on the front page of our website.
Congratulations to Johnna and Cameron!