Tent Wedding At A Lake House On Lake Norman
Wedding DJ Jack Sumner from ATG Entertainment was the MC for Jeff and Catherine's Wedding. ATG provided Wedding DJ Services for the Wedding Reception as well as lighting and a photo booth.

Jeff and Catherine's Wedding Reception was at their lake house on Lake Norman. Jack and his team at ATG handled the coordination of the timeline and kept everything flowing smoothly. Once it was time to dance, this group sure knew how to party. Months of close planning with the new Bride and Groom allowed the staff to execute their vision for the day as closely as they imagined it. ATG Entertainment works with you as well as your other wedding vendors to create a wedding that flows seamlessly and runs as smoothly as possible. Having worked with many venues in the area, ATG is knowledgeable in what works the best with whatever layout you have, even when it is under a tent and will help you with suggestion on what will make your wedding better than what you could ever imagine.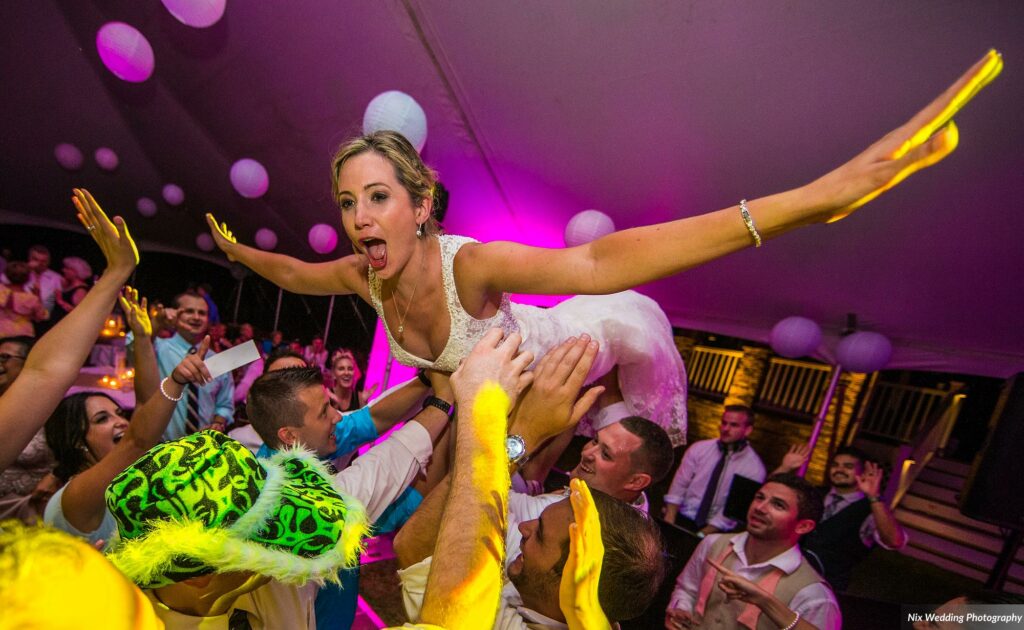 Photo courtesy Of www.nixweddings.com