Charlotte Wedding Planner Marsha Pruitt gives Brides Advice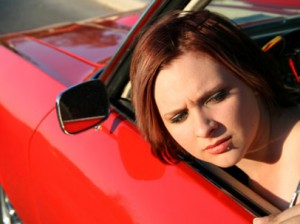 Every bride wants the perfect wedding but most don't properly prepare. I remember as a teenager trying to get my learner's permit as a prerequisite for a driver's license. I really wanted to succeed in getting my license and was ready to put some effort into getting it. I had studied the book published by the DMV in preparation for the written test. Being young at the time, I had no problem passing the eye exam … it was a breeze. But, I was nervous about the written exam. That's right, written exam. I took the test before the DMV actually had computers. Fortunately, I passed. All that was left was the driving exam.
Brides don't seem to invest much time in studying for the "wedding preparation exam." That is, they take their dream as an eight year old girl and portray it as their wedding fantasy in adulthood. Not that it's wrong. I'm just amazed that a 28 year old woman (average age of a 2010 bride) would take the advice of an eight year old (even if she was the girl) without some introspection and research.
Get out the wedding manual and study before you "fail" the bridal exam.  Clear your mind, put away any preconception, and investigate wedding themes. Tear out magazine pictures and start a file of your favorite wedding ideas. Take the pictures and group by similarities and then ask yourself, "ten years from now, which of these would evoke the fondest memories?" The answer is likely your best choice for a wedding theme.
Being only 5' 3" tall, I'll never forget how hard it was for me to judge distance from my car's bumper to the bumper of another car, the curb, or worse … a pole! My first test failure was that silly white line prior to the stop sign, the one they purposely placed ten feet back from the intersection. I crossed over it without stopping until six feet later. Oh well, one week to wait before my next attempt at the test.
The next week my Achilles heel was parallel parking. In fact, succeeding at parallel parking took more time than studying for the written exam. The combined time of study for both the written exam and preparation for the driving exam is much more than most brides invest before making major commitments for their wedding day. This is one of the biggest wedding day mistakes you could make!
If, with my driver's license in hand, I couldn't afford the new car I wanted, you would advise against the purchase. It wouldn't be prudent. Yet, with wedding license (ring) in hand, many brides make wedding commitments before they know the budget. That's why some brides call me in a panic after two hundred RSVPs when she can only afford to feed  a hundred people. That's why a bride overspends on the dress only to discover that she cannot afford the wedding to go with it. Smart wedding decisions are made (first) within the context of a realistic budget, allowing for tradeoffs and compromise that won't ruin the biggest day of one's life! With a budget in place you are now armed for decisive action, minimal stress and the best possible wedding day on a budget that you can live with.
Call if I can help you make your celebration worth talking about!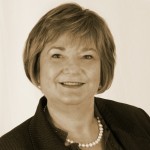 Article by Marsha Pruitt owner of The Event Host Marsha has a passion for creating distinctive events. Her attention to detail, style and quality, always tailored to the client's vision, is her professional trademark.She is currently President of the (NAWP) National Association of Wedding Professionals, Charlotte Chapter and a certified Wedding Consultant.
She has planned dinners for 15 to 350 guests, coordinated weddings, arranged store openings, planned corporate board meetings and retreats. Along the way she has acquired a keen understanding of what makes an event special: persistent attention to detail coupled with creativity, sensitivity to the needs and wishes of the client, and an knowledge of available venues and resources including ATG Entertainment DJ Entertainment.
For more information regarding Marsha's services you can contact her at 704-533-0757 or you can check out her website here: www.TheEventHost.com