A Wedding Planner's advice on bridal shows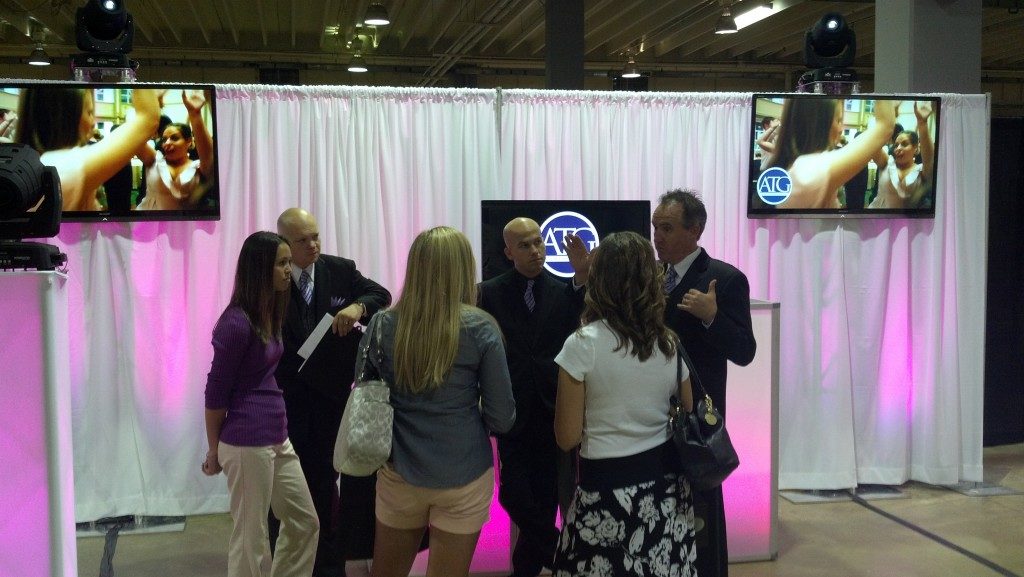 Although engagements are started almost everyday throughout the year – a huge time for folks to get engaged is over the Christmas and Valentine's holidays. For many of our brides, the "sparkle and shine" of their ring they received at Christmas is all the Buzz……. With the big rush of engagements there are always lots of wedding shows to attend at the start of the year. However, now that half of the year has passed, have you completed all of the planning you expected to have done by this point? If not, it's time to get back to work. It's time for that second rush! You should prepare to attend some type of bridal show or private showcasein the next few weeks to get back on track.
As a vendor, it is our time to "sparkle and shine".  It is our time to show our creativity, ideas and our hearts for a Business that we love and one that we dedicate so much time too.
For the Bride, she has a range of emotions, from the thrill and excitement for new beginnings and planning the day that most girls have thought and wondered about their entire life, to a state of confusion and anxiety.  I am sorry to be honest with you. The first few weeks of planning your special day can be difficult and stressful.  Ask any bride, she will agree.
Then….the Wedding shows begin!  I have a few ideas, that I hope will make this Wedding Planning a success for you and your family, and most important, an opportunity for you to enjoy this wonderful time in your life.  Wedding Shows are WONDERFUL resources for your special day.  You get to eat cake, meet wedding planners, DJ's, sample food and receive LOTS of goodies to start in planning this day.
As you travel down aisle and aisle of vendors, try to keep in mind, what is most important to you on your special day.  What are areas where you feel that you will want the majority of your dollars to go.  That will tend to keep you more focused.  Come to a wedding show with YOUR ideas and let the vendors that you select build that dream wedding with you.
Finding an event planner, who understands YOUR vision and can plan and  execute all the ideas, is what you will appreciate the most.  Finding that person, is key to a successful and stress free wedding for you and your family.   Someone who wants your wedding to be perfect, just as you do.  This person can always save you time and money.  The old phrase "been there, done that" really takes place here. From venues, catering, linens, centerpieces, DJ/MC services, cakes, to directing you down the aisle.  This is a very important aspect.
Another key note in beginning the planning stages of the wedding, is to try and secure the venue of your preference and one that fits your style for this important day, then select your date.  So many times, families have reasons they need certain dates and that is understandable.  But most, it is a date taking presidence over a location.  The location is the most important thing to secure first, so be flexible if at all possible.
One piece of advice that I give to my clients, when planning a wedding and reception, making decisions early on, making smart and budget friendly decisions, and staying on a time-line, will always make a Happy Family.  Trust your planner with your decisions and sit back and enjoy your special day!
Michele McDaniel
*Southern Style Events and Catering, owner (located in Kannapolis)
*Over 17 years Experience
*Full Service Event Planning and Catering
*Wedding/Reception and Corporate Events
Check Michele out on Facebook:
Your Party To Remember
Southern Style Events & Catering