Daniel Stowe Botanical Garden Wedding DJ – Andrea and Brian
ATG Entertainment- Daniel Stowe Botanical Garden Wedding DJ
Daniel Stowe Botanical Garden and Wedding DJ, James Richardson from ATG Entertainment rocked the house for Andrea and Brian's wedding reception.  James was instrumental in controlling the flow of the timeline and the overall production of the entire evening. As a company ATG takes pride and responsibility in music and entertainment but also keeping the flow of the event. For cocktail hour and dinner Andrea and Brian chose a nice selection of smooth background music. When it was time for the party to begin all the family and friends knew how to have a great time. DSGB served as the perfect venue for Andrea and Brian's wedding reception. DSBG is one of the favorite venues for ATG entertainment and the staff. Courtney and the entire team at DSGB is always a pleasure to work with and are top of the line at hosting events.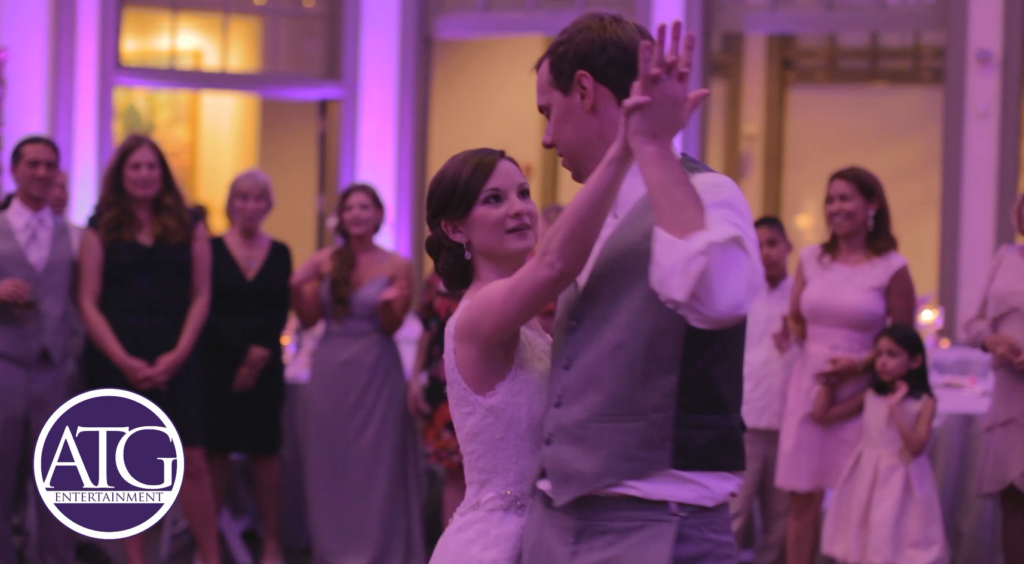 Lightscaping
In addition to the DJ services ATG provided the highly sought after LED ambient room uplighting. Andrea chose the color purple to match the bridesmaids dresses. The uplights are perfect for accenting the walls and providing an unmatched elegant look during the reception. Once the dance portion of the evening starts these static uplights turn into dance lights creating a fun energetic atmosphere that promotes dancing.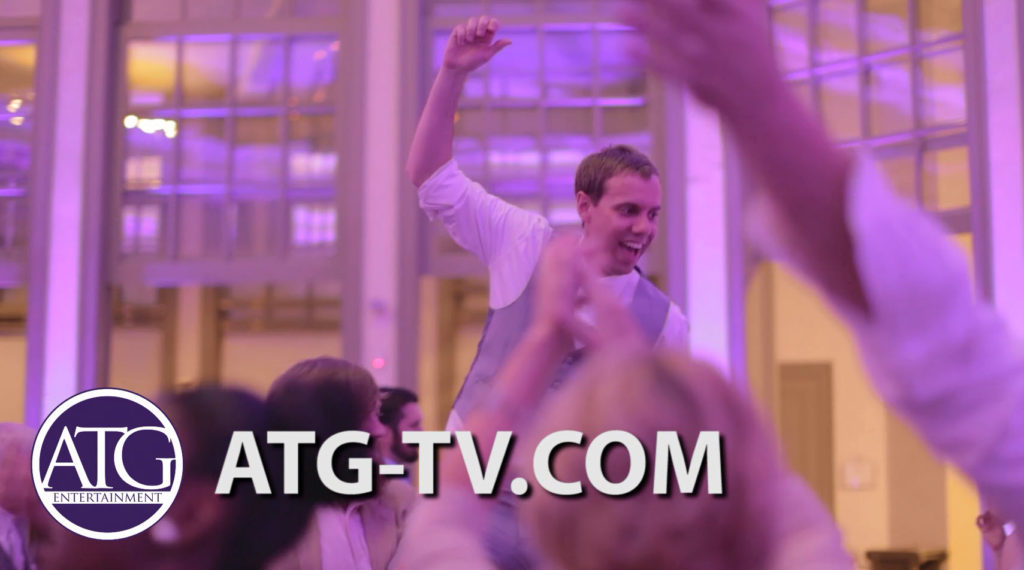 ATG also provided a photo booth for the wedding. The photo booth is always a crowd favorite and it sold out year around at the ATG headquarters. The photo booth gives family and friends the opportunity to interact throughout the night and then take home a picture to remember the night.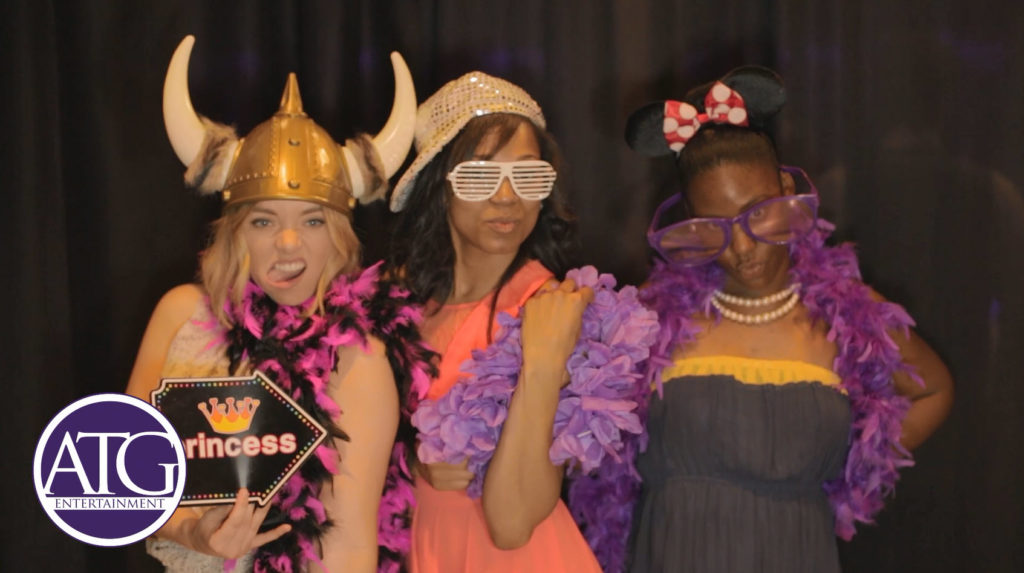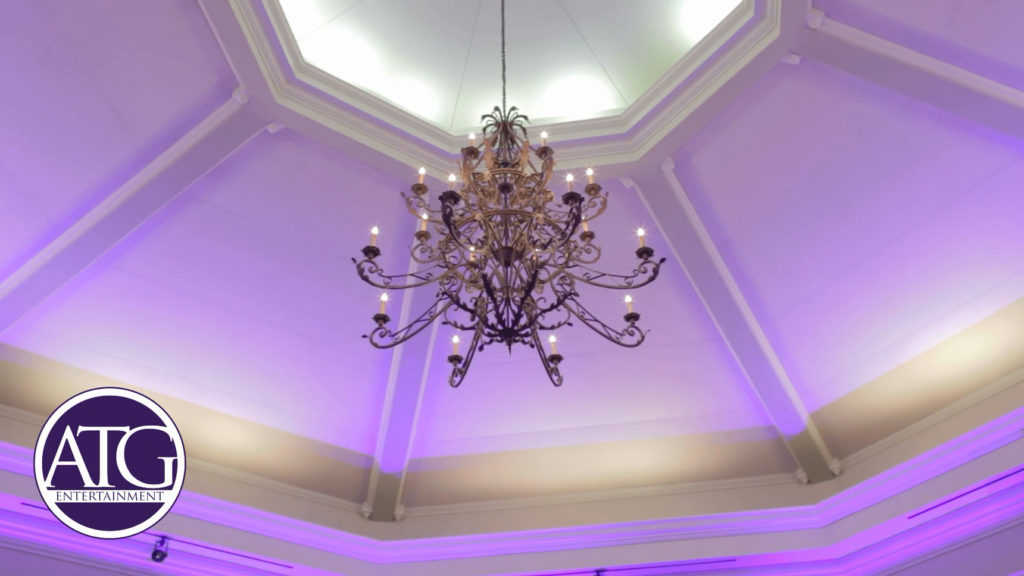 Be sure to check out the Daniel Stowe Botanical Garden
Andrea and Brian's wedding reception was filled with lots of smiles, laughs, and fun. Congrats to Andrea and Brian!! If you have a unique vision and would like a company that can walk with you to bring it to life, call ATG today 704-537-9300.