Rock Hill Wedding DJ at The Hood Center
Rock Hill Wedding
The Wedding DJs, MCs, and Event Hosts at ATG Entertainment pride themselves on being very involved & interactive at Weddings and other events where it may be helpful and that was definitely the case at the Baxter M. Hood Center in Rock Hill, South Carolina, for Darrell & Marion's Wedding Reception.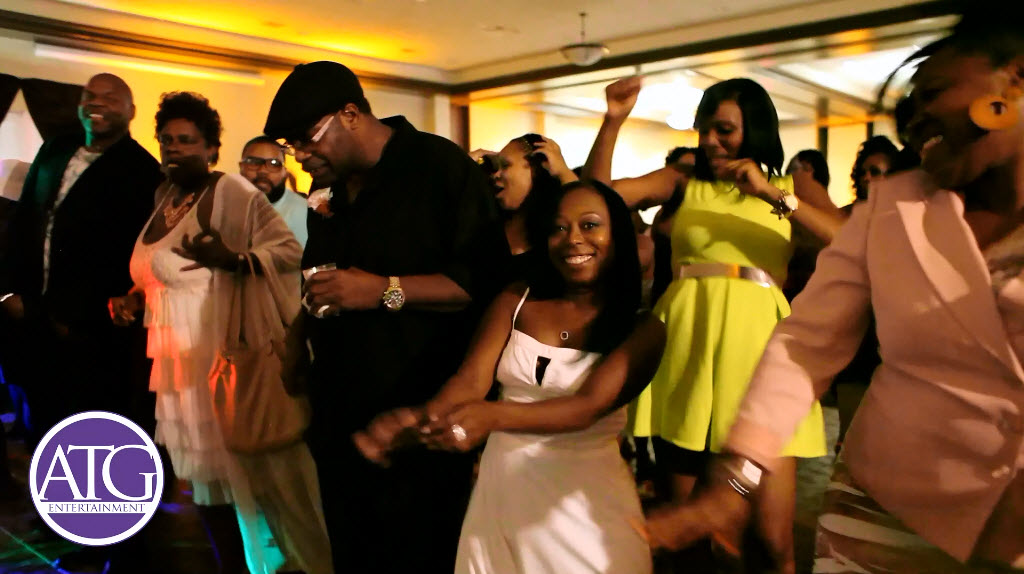 Mitch Henson & the other ATG team members take on many roles at your Wedding including but not limited to Coordinator, Master of Ceremonies, DJ, Party Motivator, Lighting Designer, etc. and this is very evident in this video. The ATG Entertainers are trained to adapt to their environment and are prepared and able to catapult the energy level of any room! Our DJs and Master of Ceremonies go through a very extensive training program in order to become a part of our prestigious team and be able to call themselves an ATG Rock Star! We ensure they are knowledgeable in the ATG way and are able to perform at our highest standard.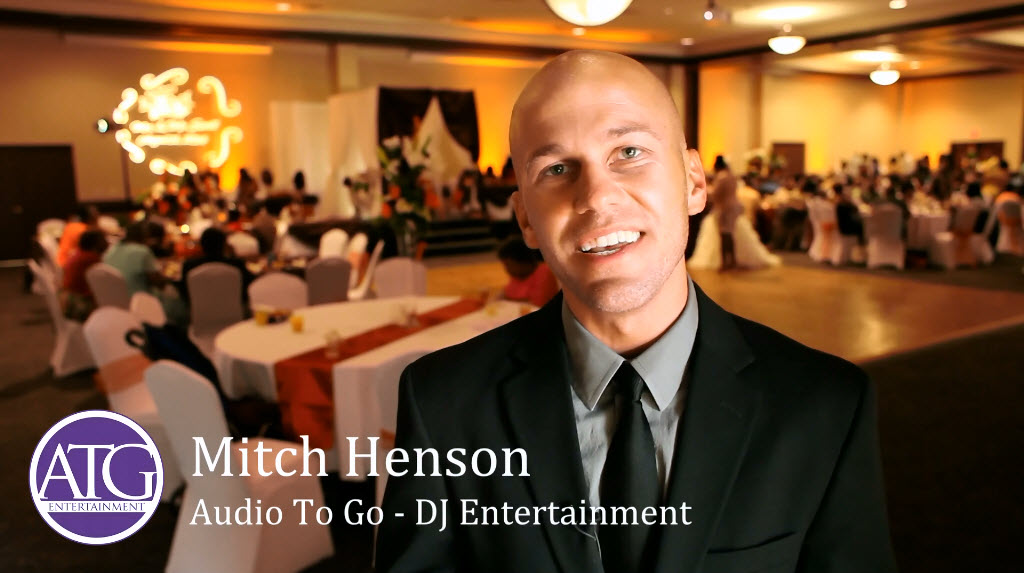 The Bride & Groom wanted a Night Club Atmosphere for their Reception and with the addition of Intelligent Lighting & Monogram add-ons, that's exactly what we they got! You have many options with ATG Entertainment to capture your exact vision for your wedding day. We offer a variety of accessories and addons to create a Night Club feel or whatever your theme is. Just ask us how we can help you create a one of a kind event that will have your guests talking for many years to come!