Wedding at Trump National Golf Club
Charlotte Wedding DJ Drew Parham had a great time working with Ashley & Grayson at The Trump National Golf Club in Mooresville, NC for their Wedding Reception. Charlotte DJ Drew Parham not only provided music for Ashley and Grayson but he also brought in Flat Screen TVs to show photos of the bride and groom as an extra visual element for the reception. ATG Entertainment also washed the walls of the venue with their Up Lights which created a WOW factor that all the guests commented on.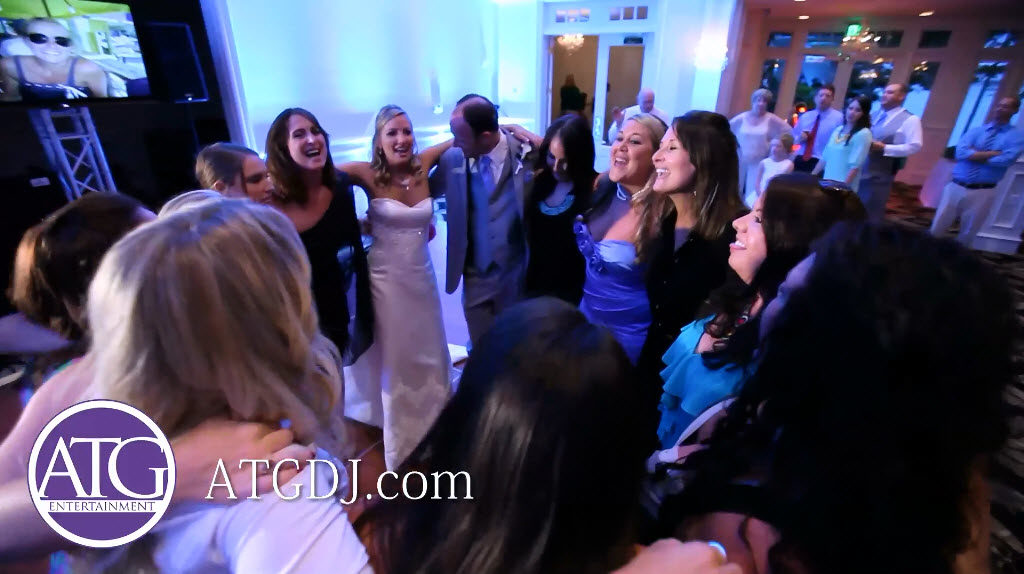 Most events there isn't an opportunity to play country music as most folks won't dance to country but this was a unique and fun group who definitely requested country. Not only that, but they had an awesome time dancing to it as well.