Marcus Moonie – DJ/Emcee/Coordinator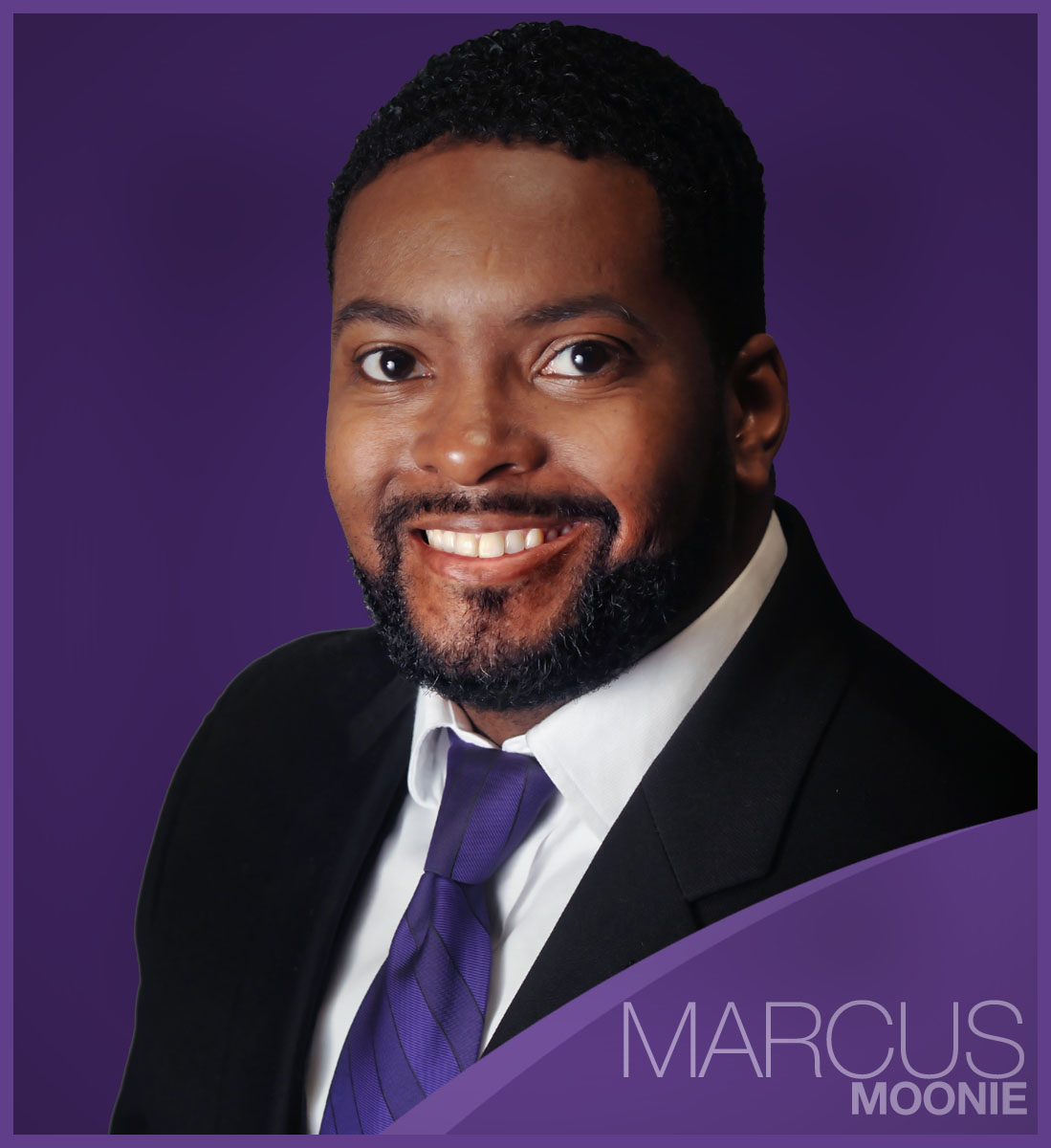 In a world where everyone is a YouTube star or internet sensation in their own right, it seems like true undiscovered talent is everywhere you look and it is! Such is also the case with young poet, author, free style rap vocolist, minister and actor, Marcus Moonie.
Known in the poetry world as 'Wisdom', Marcus has come from a family of creative genius. His mother, Wanda, who is also a poet and play write, encouraged him to write his first stage play "On The Other Side of The Tracks" when he was just 20 years old. She went on to write several more plays of her own which he played lead and supporting roles in such as "The Sins of My Father", which he acted along side of his famous uncle JJ Moonie who starred along Vivica Fox in the BET production "Stranger In My House" and JJ's wife Elaine who co-starred in the Tyler Perry production "I Can Do Bad All By Myself".
As a member of the gospel rap sensation 'Chosen Few', Marcus is known on the gospel rap scene as 'M-Dot', a hard hitting rap minister known best for his ability to seize the moment by free styling lyrics to live bands, pre-recorded tracks and even a cappella which he often does with his spoken word. He is also currently working on a book on relationships and is an avid freelance writer creating exerts for Facebook, Armchair Sports Reporters, and Examiner.com
Marcus has made an impact in the gospel industry by way of spoken word primarily through an opportunity presented by Pastor T and the Prayzefest Gospel Tour. Through this tour he was able to share his talents up and down the east coast from as far south as Florida to as far North as the DC/Philly area. Crowds have been captivated by God's ability to use Marcus to flow through the areas where people are seated incorporating their clothes, appearances, and paraphernalia in his poetry as he flows freely.
As a youngster growing up in the tight knit community of Gastonia, NC, Marcus was able to develop his gifts and talents in the local church becoming a member of his family church, Words of Truth Ministries, at the tender age of 14 under the leadership of his uncle, Pastor George Floyd. It was there that he would receive Jesus Christ as his Lord and personal savior (at 14) and begin to pursue his most prized possession which is covenant relationship with God.
Marcus says,
"I can do ALL things through Christ who strengthens me. With God, all things are Possible and I aim to please God through faith and my commitment to spread the gospel of Jesus Christ to others through Preaching, Teaching, Rapping, Writing, Acting, Poetry, Community Service and any other avenue that He provides provision for me to work!"
.