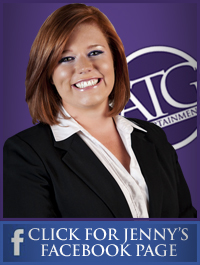 Jenny Perry – DJ/Emcee/Coordinator
From Mooresville, NC – Jenny has always had a passion for music and just absolutely loves entertaining others. She has been singing in church for 18 years so she definitely has the experience that is needed for a true professional to really shine!
Even though her true passion is with music, Jenny (being very humble, young, and not really knowing her true value as an entertainer) initially pursued a career in healthcare. She worked in medical clinics as a Nurse Assistant & X-Ray Technician.
However even though that was her official title – Jenny was more known for her random office performances than her x-ray abilities, so thats when her peers told her it was time to follow her heart and they advised her to set some goals that they knew she could achieve!
She quickly realized that life is too short to not chase your dreams. So in 2010, Jenny went back to college, studying radio & television production at the Connecticut School of Broadcasting.
Driven and determined to succeed, Jenny worked hard and quickly realized that she really could make a living by doing what she loved. She had finally found her niche! Upon graduating from the Connecticut School of Broadcasting, Jenny was quickly recruited by the ATG DJ Entertainment team! In additon to working ATG events, Jenny is currently interning with the Charlie & Debbie Show on WSOC 103.7 where you can hear her on air most days of the week.
Jenny loves singing, songwriting, playing piano & guitar, to name just a few of her favorite hobbies! If you want a STAR PERFORMER for your next event, ask for Jenny Perry!