Event Prep / Operations Position Available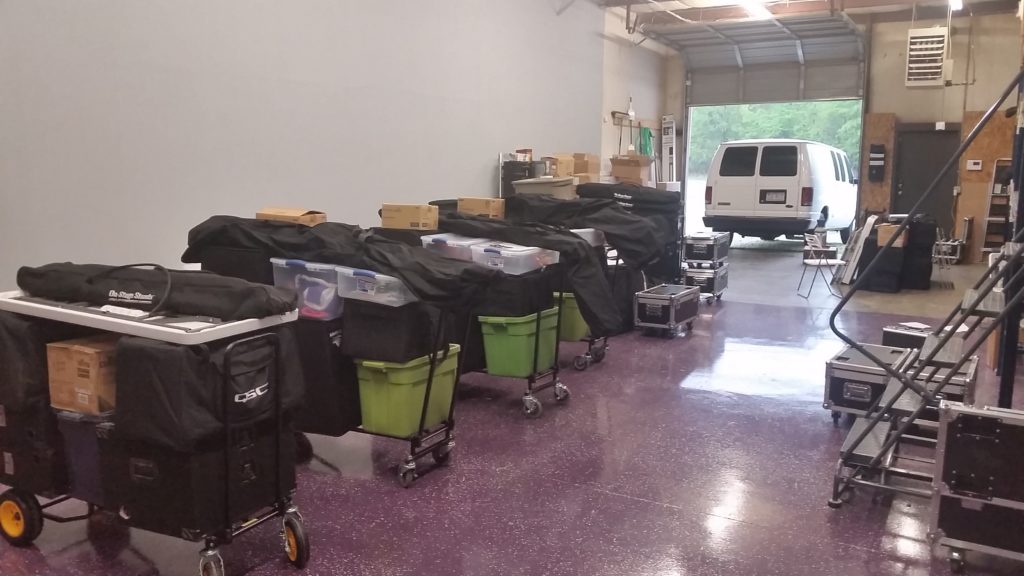 Event Prep and Operations
WHO WE ARE:
ATG Entertainment is a Charlotte NC based entertainment & production company which hosts weddings, proms, and corporate events. ATG was founded in 2000 and provides audio/visual production, entertainment, multimedia, and photo booth services.
WHO WE ARE LOOKING FOR:
We are looking for an excited and organized candidate who would love to join an expanding special events' group. This position would help with the day-to-day operation in the warehouse while keeping an open line of communication to and from the office and sales team.
WHAT YOU WILL DO:
• Manage and prioritize warehouse projects
• Assist in developing and implementing systems to improve efficiency in the warehouse
• Prep and de-prep events
• Responsible for vehicle rentals
• Assist in repairs and maintenance of equipment
• Expendable counts and orders
• Assist with scheduling of staff and warehouse equipment
• Contribute to the development and maintenance of standards, policies, and procedures
• Assist with purchasing and selling of equipment
SKILLS AND KNOWLEDGE YOU SHOULD POSSESS:
• Experience in the event industry is NOT required, but a plus!
• Working knowledge of sound systems, projectors, video cameras, and lighting systems
• Working knowledge of Microsoft Office, especially Word and Excel
• Demonstrate high energy, strong work ethic, and a sense of urgency
• Proactive, self-starting, tenacious work habits and the ability to work independently
• Excellent communication, listening, and customer service skills
• Ability to delegate, follow up, and relate to staff members of varying skill sets
• Ability to multitask, meet cascading deadlines, and be organized
• A strong love & knowledge of music (the foundation of our company is DJ related)
NEXT STEPS:
ATG takes pride in its core values, customer service, and family-oriented atmosphere, and we'd love for you to be a part of it! If you or someone you know would be a good fit, apply today!