Urban Garden Wedding
The Ritz Carlton Charlotte (specifically the Urban Garden in the Bank Of America Corporate Center) was the perfect setting for a wedding in the city! ATG Entertainment provided Audio Production, Light Design, and a Photo Booth.
Mitch Henson had the pleasure of working with Andrew & Nicole Bryce. The Ritz Carlton, located in the heart of Uptown Charlotte, is already an eye-popping location due to it's unique views of the Charlotte skyline, but with the addition of ATG Entertainment's Up Lighting Experience, this space is visually stimulating. ATG takes pride in helping create the perfect atmosphere for your event and, as you can see in the video, ATG's Intelligent Wireless Up Lights are a must have when considering decor for your Urban Garden wedding!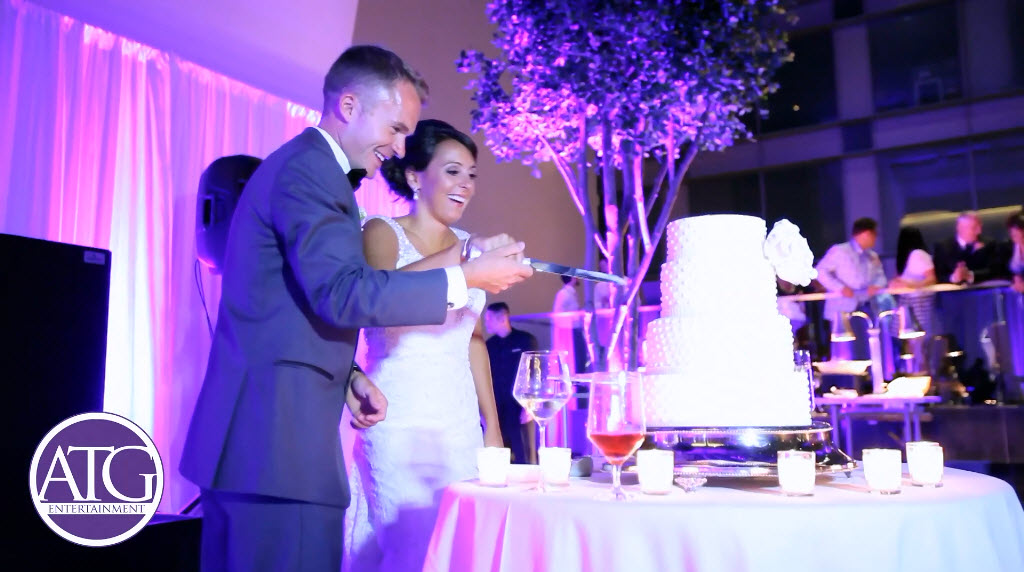 Andrew, Nicole, and their guests were full of energy from start to finish! Months of planning with the bride and groom allowed us to get a good idea of their guests and what would keep them on the dance floor all night. During the initial design consultation with us, we get a feel for your guests and really try to capture your vision for the perfect wedding. We then spend months leading up to the wedding helping you plan and pick songs for all the formalites and when it comes time for open dancing. Nights like this one remind us at ATG Entertainment what we love what we do! If you are looking for a DJ in Charlotte at The Ritz Carlton, Urban Garden, or any other venue in town, give ATG a call today at 704-537-9300 or find them on the web at atgdj.com